UNLIMITED SERVICES:
The services at Maple Lawn Cleaners are almost unlimited. Our Casual to Formal Campaign has successfully delivered great satisfaction to the customers. For excellence of cleaning, there is no difference of sincerity in our effort from casual to formal wear.
Save your time and energy. It is our FREE service.
Currently we provide free pick up & delivery services within limited area only. However, this services will be expanded to broader range. Should you need this service, CALL 610-213-8081 or click CONTACT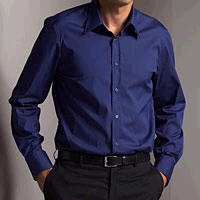 Assurance of fine quality is what we do well.
To check our confidence level of handling your clothes, please click here
Our staffs have excellent professional knowledge and long experience.
Please feel free to ask us any questions and concerns about your garments, or email us
BRAND NAMES WE CONFIDENTLY HANDLE: CLICK HERE
CLEANING PROCESS: DRY CLEANING or WET CLEANING?
It is determined by fabric, dye, care label and sometimes by customers request.
Check TECH.TIPS/NEWS for list of care symbols.
(1) DRY CLEANING
We know very well about the chemical process of dry-cleaning.
We also have professional knowledge about fabric and the nature of stain on it.
Since we strongly believe that informed customers are the best customers, we recommend you to check our TECH.TIPS/NEWS site.
What do we dry clean? : Casual to formal
ALL CASUAL WEARS :jeans, all garments made of spandex material, silk, linen, cotton
ALL FORMAL WEARS : wedding gown (HEAVILY BEADED OR NOT-specialty), tuxedo, formal dress, name brand suits and silk ties.
WEDDING GOWNS : YOU COME IN AND INSPECT YOUR OWN GOWN WHEN CLEANING IS DONE.
ALL WINTER CLOTHES : sweater (cashmere, wool, silk, cotton), cashmere overcoat, down jackets, ski wear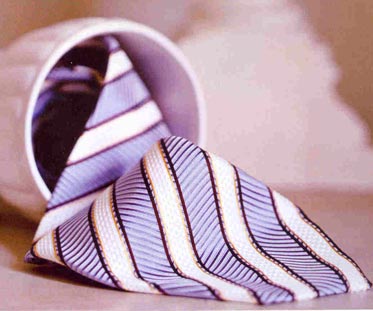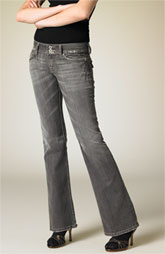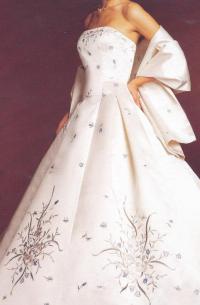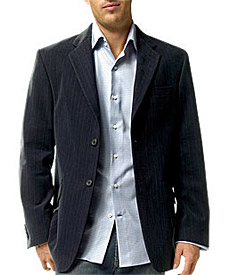 l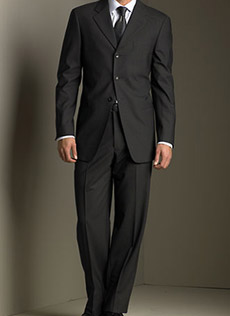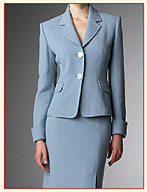 LEATHER, SUEDE AND FUR : we clean, repair, dye and store
HOUSEHOLD ITEMS : Drapery, curtain, tablecloth, comforter, blanket, cushion cover, rug
RESTORATION : smoke damage, water damage, moth hole, old shirts
Quality Control : There are multiple layers of QC check points. Quality Assurance at Maple Lawn Cleaners is very thorough and our reputation has been built from customers trust and confidence.
Finishing Quality : For the perfection of our services, our QC staffs check the quality of every finish-products by following the most rigorous guidance of quality control as below:
NCA-I Points of Perfection
(2) SHIRTS / LAUNDRY
All washable and/or non drycleanable items are recommended for this process.
This process is fast and all automated - machine cleaning and machine pressing.
QUALITY CONTROL CHECK POINTS: There are multiple layers thi check points for assurance of quality.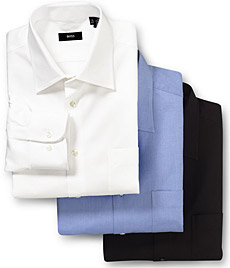 COLLAR: clean and press quality, collar stays (free replacement if necessary)
CUFF: clean and press quality
BODY: clean and press quality
STARCH: upon request, No-Starch, Light-Starch, Medium-Starch, and Heavy-Starch
BUTTONS: missing and/or cracked buttons. We replace them for FREE up to two buttons
STAIN: Do our best, and often time customer will be notified for further treatment required
OTHERS: beads and ornaments
As for excellence of alterations and tailoring, our reputation has no boundary.
When customers can notice the area of alteration of the garment, we consider our job as failed.
Customer are specially pleased in the following area of alterations.
Do you have sized 42 suit and need to change the size to 40?
Sure, it is possible at Maple Lawn Cleaners!
JACKET- shoulder adjustments, jacket length adjustment, taper body, sleeve length adjustment per original. PANTS - SEAT adjustment, French cuff, thigh and leg adjustment, waist, hem per original.
SKIRT - Waist, body, hem, zipper
FORMAL DRESS / EVENING GOWN
Let us look at the flow of the dress on you, we can do customize the fit.
BODY FIT ADJUSTMENT - With or without zipper inserted, we can make tapering job customized.
WAIST ADJUSTMENT - it improves not only fit but also it make your legs look longer. How? Ask us.
ZIPPER - It can be replaced or repaired.
LENGTH ADJUSTMENT - Shoulder straps or Hem can be adjusted even if they are BEADED.
WEDDING GOWN Full line of alteration is provided
Appointment is not necessary but recommended, and reserve your time for it. Ask for the details.
LEATHER, SUEDE
Repairs of torn area - Enjoy our skill of repair work
Zipper - Repair work or whole zipper replacement, and all other repair work can be possible at Maple Lawn Cleaners. For better service, please let us look at it.
HOUSEHOLD ITEMS
Drapery, Curtains, Cushions, Pillows - We can repair or customize it under request.
Do you have a pair of expensive and high quality jean, and wish to shorten the length as keeping the hem exactly as original style? YES, it can be done here at Maple Lawn Cleaners.
HEM - The job is done by using the same color thread and the same kind of finishing.
HEM PER ORIGINAL - We can save the original hem line! Recommended for high quality jeans. This job is done by our customer's special request.
ZIPPER
WAIST ADJUSTMENT
SHIRTS / BLOUSES
RESTORATION OF WORN-OUT-COLLAR - This is very popular request among customers
SLEEVE LENGTH ADJUSTMENT- per original if possible
BODY FIT ADJUSTMENT
REWEAVING possible for most of fabrics. Good remedy for damage from moth and burn
ZIPPER Replacement or Repairing - recommended to ask us.
This can be done on almost all fabrics :Leather, Suede, Jean, Down jackets, sweat shirts, silk dress...etc.
(4) STAIN REMOVAL
Got a spot? - Let us handle it.
The reputation of our stain removal skill is very strong. We believe this result is from our staffs' thorough understanding of required chemical process and long experience. We are very serious about the stain and persuasive to remove it. Also check Tech Tips/News for better understanding and handling stain on your clothes
(5) PLUS - MUSIC: jazz
Walking in our Maple Lawn Cleaners, customers enjoys our music collections-mostly jazz.
Just for those who appreciate the collection of our music, ask us for the list of music that are most popular among our customers for the month.